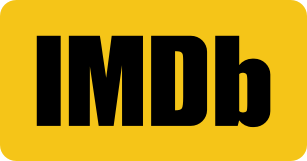 Member DGA/DGC - US/Canadian Citizen
Adam's career began at the bottom, a place he quickly decided was not for him. Starting as a commercials production assistant in New York City, which also happens to be his hometown, Adam worked his way up to producing for some of advertising's most creative and successful directors.
With a passion for production but restless in commercials, Adam found more creative freedom writing, producing, directing and editing industrials for giants FedEx, Xerox, IBM, Merck, American Airlines and many others. Creating role-playing scenarios generously layered with humor, Adam turned hundreds of hours of potentially mind- numbing content into effective and award-winning corporate programming.
Eventually growing weary of neckties and cubicles, Adam next set his sights on broadcast television and created "The Norton Project," a 30-minute short as his sample. Encouraged by awards from the Chicago Film Festival, the International Film and TV Festival of NY and the CINE Competition, Adam left the corporate world and headed to Los Angeles. Within a year "The Norton Project" attracted the interest of Nickelodeon, and the director's TV career was launched.
Making the most of his relationship with the network, Adam, his wife, their two babies and a couple of beagles relocated to Montreal, a city flush with American production. For three years Adam directed everything from half-hour single-camera comedies to one-hour dramas to long-form sci-fi and everything in between. After an additional two years in the Vancouver production community, Adam and his family were granted Canadian citizenship and now enjoy dual U.S./Canadian status.
To date, Adam has directed more than 450 episodes of television for the U.S. and Canadian broadcast networks including ABC, ABC Family, Amazon, CBC, CityTV, Discovery, The Disney Channel, Disney XD, Family Channel, Fox, Global, Granada, Hallmark, Hulu, MTV, Netflix, Nickelodeon, Nick at Nite, Paramount+, The Movie Network, The Syfy channel, Showcase and YTV.
Adam finds writing in the third person a little weird and prefers to live in the present, which he does in Los Angeles.